Using Powertex Color Tricx & Power Colors
Color Tricx are iridescent metallic powders that can be brushed onto the surface of wet Powertex surfaces to create highlights and accentuate texture.
If the surface is already dry, mix Color Tricx with a small amount of Powertex Easy Varnish or fluid matte medium and apply.
Create Faux Bronze Effects:
Create your statue or sculpture using Powertex Liquid Bronze and highlight with Bronze Gold Color Tricx .
Power Colors:

Power Colors are vibrant colored powder pigments the can be applied with the same dry brush technique as Color Tricx . Or it can be sprinkled, into a layer of wet Powertex. Also, try hand rubbing it onto wet canvas or other surfaces.
Mixed Media Plaque Using Color Tricx - Powertex Australia
Color Tricx Available In Store
Powertex Power Colors Available In Store

Agnes Plaster Bust - Masai Collection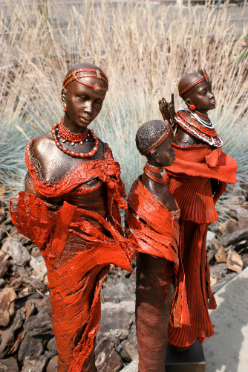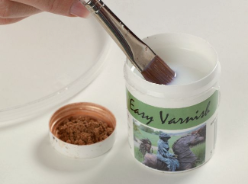 Easy Varnish Available In Store
Powertex Liquid Bronze Available In Store